A cheap Mobius GoodLuckBuy gimbal
After searching for a cheap gimbal for my mobius camera my eyes fell on a mobius goodluckbuy gimbal which is in theory is designed to be used with a GoPro camera but I read in the comments that it can be used with a mobius camera as well. So I bought one with just 55$ (44€). That included both the 2 motors and the controller. It's a bit on the heavy side but for 55 dollars that was the best value for money gimbal I have found around.
Features:
Simple structure and light weight,CNC aluminum alloy structure
Brushless motor direct drive
With anti-vibration rubber balls,easy to adjust
Compatible with Gopro 3,2,1
with 2pcs 2208 motors
with latest V2.3B5 firmware gimbal controller, sensor, no need upgrade (SKU: 101101)
with motor protector which can help heat dissipation
230/300gram with/without Gopro hero 3
260 grams with a mobius
I attached my mobius on the edge of the gimbal's base  and I watched over to balance the camera the best I could. I did that because the less effort the gimbal takes to balance the camera the less energy it wastes to do that.
Connections: I connected the pins A0..(see below)
I accidentally connected the gimbal to the wrong pins (although I had read not to connect it to NC pins but I was in a hurry and the numbering on the case was misaligned) and I "burned" my APM (original one). So I had to buy new APM board (a clone one this time see here) and I started again (more carefully this time).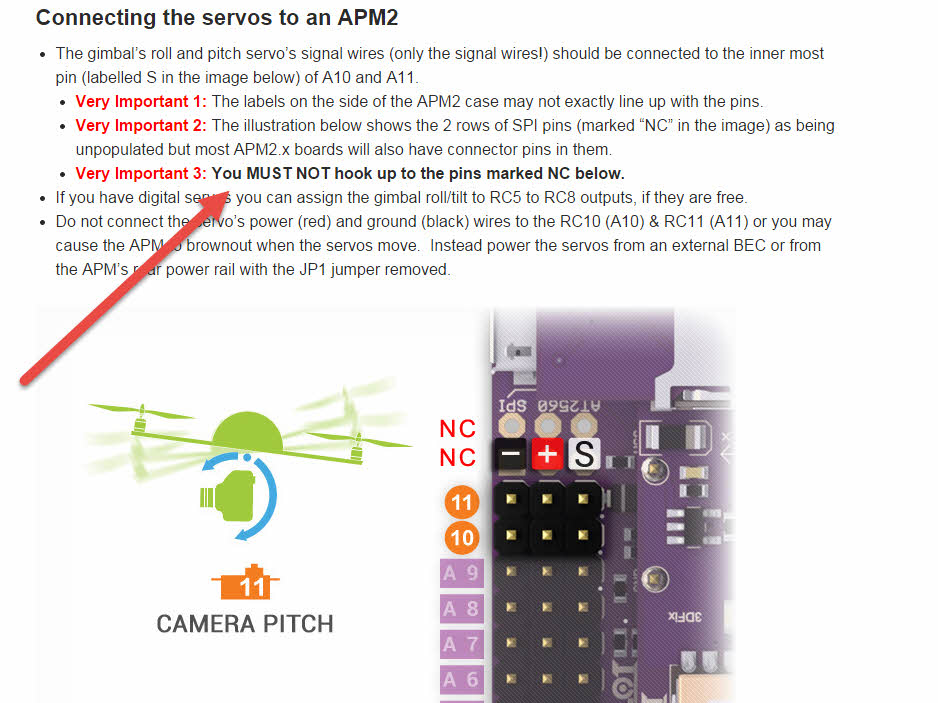 15/11/2015 Update:
For my new Tarot 650 I changed the way that mobius is mounted on the Mobius GoodLuckBuy gimbal and also I created some sort of a base for the gimbal to sit on the downside tubes of the frame.
I tried 2 ways of mounting the mobius on the goodluckbuy gimbal.
I think I will stick with the second way. In order for this to work I had to change the sensor orientation through the SimpleBGC GUI . So I connected the board on my pc and changed the right axis to -Y from -X it was.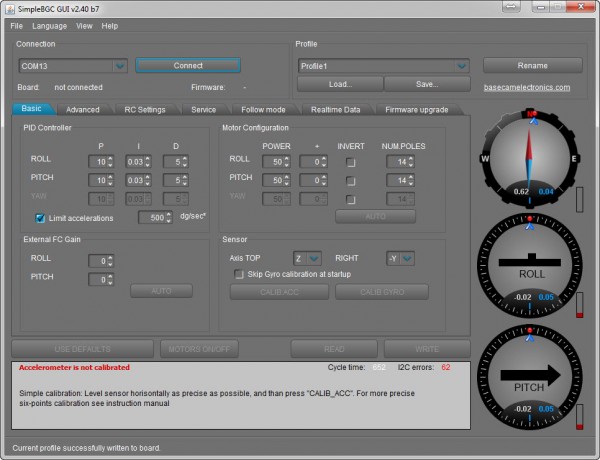 I also connected the pitch RC control from the A0 signal pin to channel 6 of my PPM FRSKY D8R receiver and it worked fine. Here are the initial settings where things works fine but needs some fine tuning.