APM Quadcopter flew away
Today my APM Quadcopter flew away. After successfully flying and emptying the first battery (I tested some 10×4.7 APC-like propellers and  got about 11 minutes of flight) , I connected the 2nd one and without waiting for 5 minutes (as is suggest in the arducopter site) I took off and after 30 seconds I changed the mode to ALTHOLD. That was it. The quadcopter throttled to 100% and flew away to the SOUTH with full speed. After a while I lost eye contact with the copter and left terrified looking at the sky.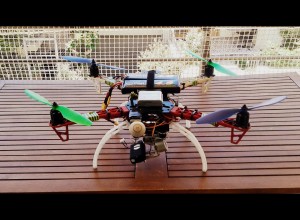 After 2 hours of searching through vineyards and olive groves  without any result, I calmed down and thought of the range testing mode of the dr8-plus transmitter which reduces the range to 1/30 and started searching for the lost copter with the transmitter on hand. After a few minutes I FOUND IT. PHEWW what a relief.
After going home and have relaxed a bit I concluded that it was the GEOFENCE mode that had saved my day and the GPS (and possibly not waiting for 5 minutes) that almost had destroyed it. The copter lost control and fell  to the ground exactly after 100 meters from the takeoff position.
Let me here say that I had the failsafe enabled on the transmitter and the exact moment I lost control with the copter I turned off the TX but the mode didn't change to ReturnToLand as supposed.
CONCLUSIONS
Always wait 5 minutes before taking off
Always enable GEOFENCE mode
BE calm and DON'T panic